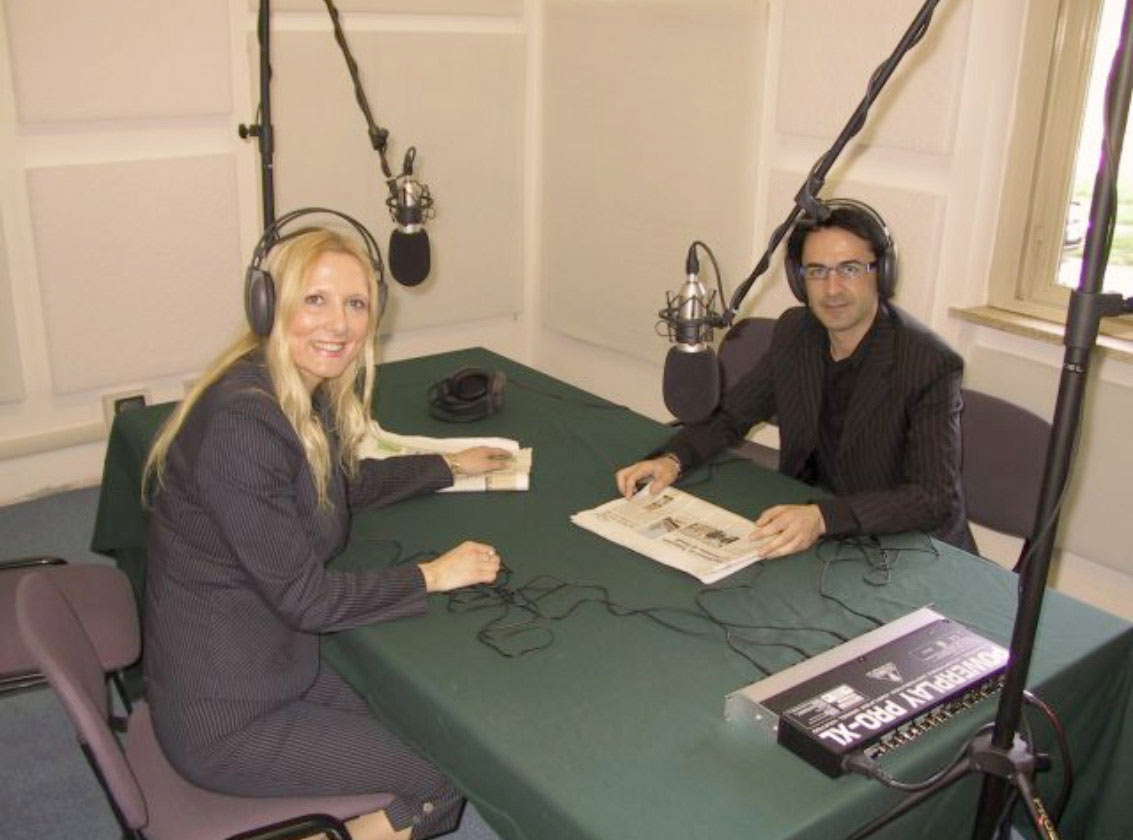 Project zoom
Isitgoonair starts its activities
The idea of a school webradio was introduced to the school staff by Mr. Gaetano Strano on 16 June 2006 when he illustrated a three-year project named: "Podcasting: from web radio to digital learning".
The project mainly aimed at improving the teaching-learning process through the use of new digital technologies.
He was supported by Fondazione Cassa di Risparmio and the Province of Gorizia that gave the possibility to use some rooms which used to be part of the school caretaker's lodging to create a recording studio.
During the first year (2006/2007) the work was shared between the two founders of the webradio: Mrs. Eva Zigon (who prematurely passed away on 20 May 2008 and to whom the radio is now entilted) and Mr. Gaetano Strano. Other teachers then, Mr. Marco Corbatto, Mr. Maurizio Silvestri and a technician, Mr. Paolo Buttignon, developed the website and helped with recordings and the editing of the first videos.